Funding available to date has been a partnership of all three levels of government, the private and not-for-profit sectors.

The Government of Canada, through the Homelessness Partnering Strategy, has contributed nearly $66 million to Homeward Trust Edmonton from 2007 to March 2017.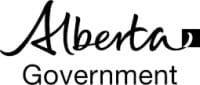 The Government of Alberta has provided almost $167 million since Homeward Trust Edmonton was established.

The City of Edmonton has contributed nearly $25 million towards funding to date.
Homeward Trust Edmonton also must raise a significant amount of money from the philanthropic, corporate and general public to fund all the activities outlined in the Community Plan.
Thank you to our generous funders for your continuous support. Click here for more information on donating to Homeward Trust.